Style News - StyleWatch - People.com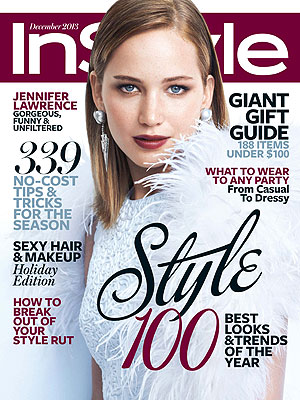 Courtesy InStyle
She may look pretty athletic when she's sprinting through the jungle and wielding a bow and arrow in the Hunger Games movies, but in real life, the newly short-hairedJennifer Lawrence wants to make one thing clear: That's all thanks to the magic of the movies.
"Nothing can motivate me" to diet and exercise, the actress says in InStyle's December issue. "During Hunger Games, when I was eating ungodly amounts, I used to tell myself, 'Stop eating, people are going to see this. This movie is going to be around forever.' But nope! I was like, I still want candy and I still want a hot dog!"
PHOTOS: See more bold star style in Last Night's Look!
She then thought she'd be more disciplined for the X-Men movies, in which she wears blue body paint and nothing else (the writer confirms). But that didn't pan out…
View original post 200 more words