Style News - StyleWatch - People.com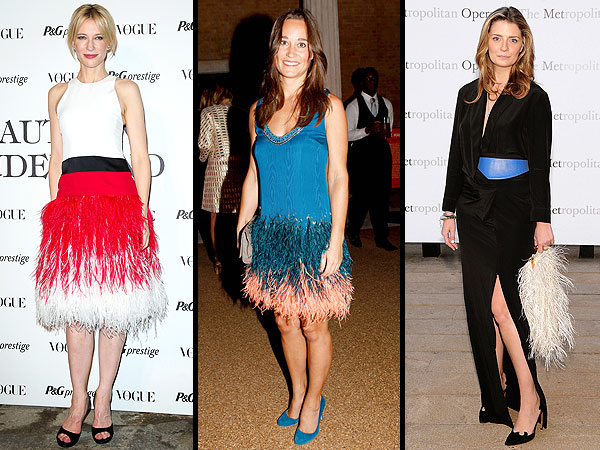 Getty (3)
Fall is here, which means we're going to see a lull in fringe and florals, and the return of (faux) fur and … feathers?! Believe it or not, the somewhat hippie-chic embellishment is taking the red carpet by storm in surprisingly sophisticated ways.
And just in the past week alone, three big stars braved the bold trend.
Cate Blanchett commanded our attention in this Prabal Gurung design featuring a full skirt of red and white feathers, worn to the Beauty in Wonderland Exhibition in Milan.

View original post 111 more words