the CITIZENS of FASHION
The best ads of the year went beyond simply pushing product, they sold an image that was aspirational and pushed the boundaries of their brand's identity. Take a look back at the ads that caught our attention and held it during 2012.
---
Prada S/S 12 
Steven Meisel – Photographer | Katryn Kruger, Meghan Collison, Elise Crombez, Guinevere Van Seenus, Natasha Poly, Ymre Stiekema – Models
Vintage glamour is a theme that has been run into the ground, but Meisel and Miuccia make it feel fresh. Hot rods and hot girls, the bluer than blue sky, those flame embellished accessories; it all came together to create a mood that was powerful and chic.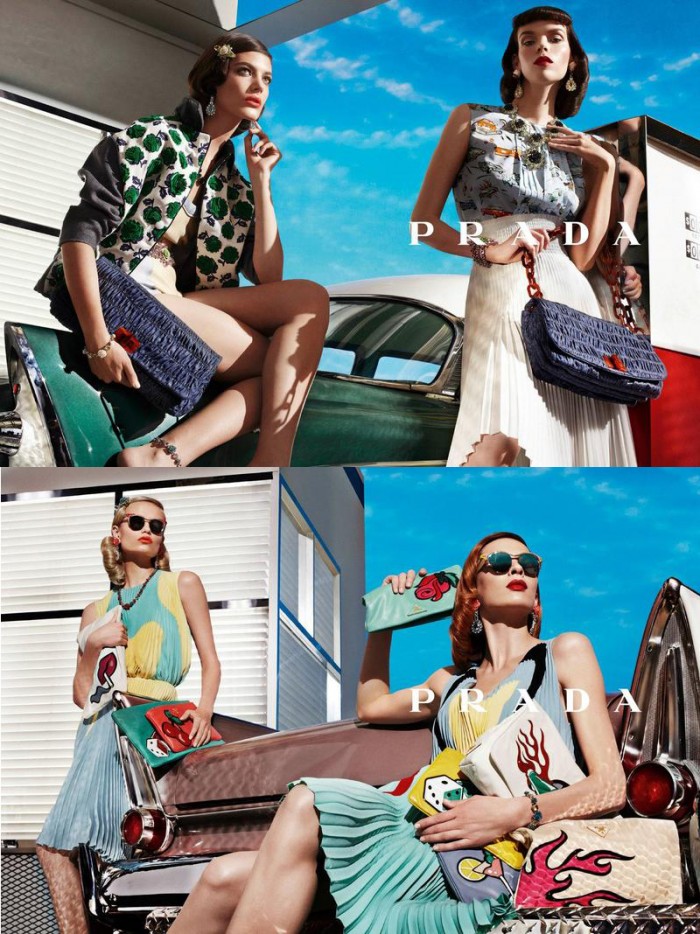 ---
EDUN S/S 12
Ryan McGinley – Photographer | Katie Shillingford – Stylist | Anthony Turner – Hair Stylist | Lucia Pica – Makeup | Max Bellhouse – Set Designer | Christopher Simmonds –…
View original post 741 more words